Covid 'hate crimes' against Asian Americans on rise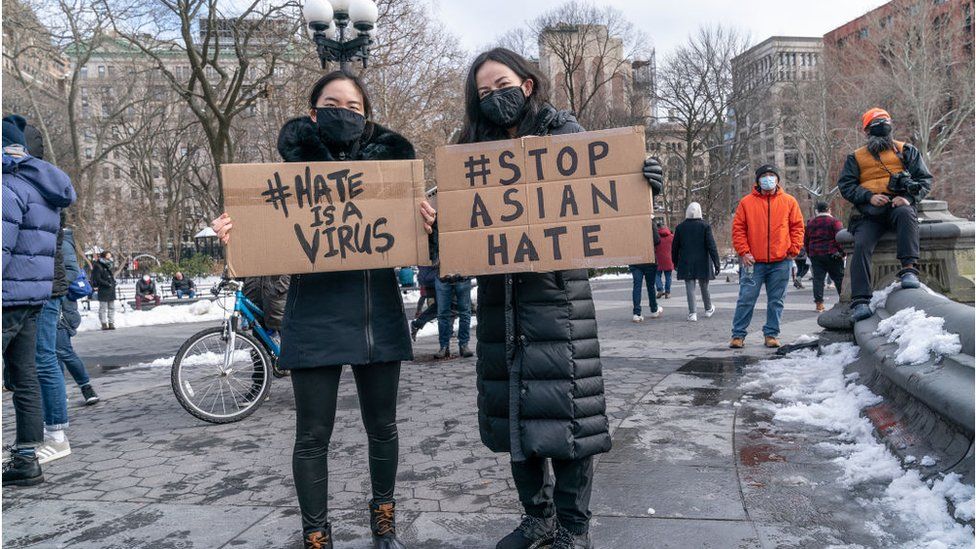 US President Joe Biden has signed a law that aims to address a rising number of anti-Asian attacks. What's behind the hatred?
An elderly Thai immigrant dies after being shoved to the ground. A Filipino-American is slashed in the face with a box cutter. A Chinese woman is slapped and then set on fire. Eight people are killed in a shooting rampage across three Asian spas in one night.
These are just examples of recent violent attacks on Asian Americans, part of a surge in abuse since the start of the pandemic a year ago.
From being spat on and verbally harassed to incidents of physical assault, there have been thousands of reported cases in recent months.
Advocates and activists say these are hate crimes, and often linked to rhetoric that blames Asian people for the spread of Covid-19.
Read more...